There are many companies that produce really good fly fishing nippers. Some are high end whereas some are ultra cheap. Today, we will be looking at the Abel fly fishing nippers. We will also look at some nippers from other companies and compare them to see who wins. You might be thinking, "What makes the Abel fishing nippers so special?" We'll get to that later. Let us first see who they really are.
Abel: Who Are They?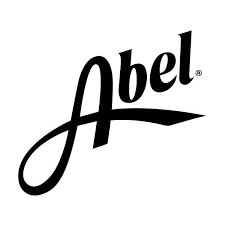 Mayfly outdoors is a company based in Colorado state of the USA. There are many child companies under this company like Abel and Ross Reels. Abel was founded in 1988 as "Abel Reels." As the name suggests, the company mainly focuses on manufacturing quality reels. But it also has a hand on producing fishing accessories.
The Fishing Nippers by Abel is an accessory product by the company Abel Reels. The company is currently based on Montrose, Colorado. Abel has a mission to be the leader in fishing accessories and reels market. There are many people employed in the company and it has been producing quality products for 30+ years now.
Let us now jump into the detailed review of this high-end fishing nipper.
Abel Fly Fishing Nippers
This high-end nipper has an Anodized 6061-T6 aluminum body build

It comes with a replaceable jaw which is machined out of

Crucible CPM S35VN stainless steel

It includes a pin which is made of 316 stainless steel
Abel Fishing nipper can cut a 7-8x tippet and a line with 100-pound weight both mono, and braided lines can be cut with it
This nipper can cut both mono and braided lines
Due to its high-quality parts, it has become one of the most desired tools for fly tying enthusiasts
High-Quality Nippers that provides a premium feel
Jaws have a 2-year warranty
Supports cutting all kind of lines
Minimum rusting is ensured from the high-grade aluminum body
Could be a bit expensive for some
Considering the excellent build and features, you've got to spend some money on this outstanding nipper. However, most people don't find it intriguing to spend a lot of money on a nipper. The fact that it can cut a 100-pound line on a 7-8x tippet is pretty impressive. From our personal experience, we can tell you that we thought in a similar way until we stumbled upon this nipper and trust us, it has made fly tying and fly fishing a lot easier. The Abel fly fishing nipper also comes with a warranty. So, to summarize, this nipper has an aluminum body and really sharp blades capable of cutting any lines; all of these features make it a really solid buy if you are planning to get a fly fishing nipper.
Top Competitors of Abel Fly Fishing Nippe
Preview
Product
Orvis Fly Fishing Nippers
Material
Anodized 6061-T6 Aluminum
Aircraft-grade Anodized Aluminum
Cutting Capacity
Can cut strong mono leader, braided lines
Probably, the most well-known fishing company in the world, Orvis which is highly popular for delivering high-quality fly fishing gears. However, that high level of quality does come at a price. An eighty dollars worth of nipper is something that most people don't want to buy just seeing the price tag. But, we got to see the excellent features which provide smooth mechanical performance.
This nipper from Orvis is manufactured in the USA and constructed of Aluminum which indicates great build. It's got an ergonomic design and it matches the color palette of some other Orvis products which makes it a perfect fit for many anglers.
If you are like a regular person with a limited budget for the gears, Boomerang Tool is for you. It's the best fly fishing nipper for the money you can find. The nipper is made from high-quality materials so, it will last a while even in the harshest of conditions. It has all the safety features that you might need as well for fly tying and fly fishing. The blades are sharp and it works well in freshwater.
However, the Nipper isn't really meant for the saltwater as it doesn't have an aluminum construction. In addition to this, We also found it a bit difficult to use initially. Other than that, the boomerang tool is one of the best nippers to buy.
The Piscifun Aluminum plier is not shaped as nail clippers, it resembles a plier and because of this design pattern, it delivers added performance that other Nippers fail to deliver. The Aluminum build means minimum corrosion and the pliers are spring loaded. This plier can be used with a single hand. In addition, the blades of this pliers are made of tungsten carbide which ensures precise cuts.
It also comes with an easy to carry coiled lanyard and belt loop clasps. The main drawback is the fact that it's a bit heavy to carry compared to these small nippers. If you are in the competitive fishing scene then, we recommend you to get this fly fishing plier.
Final Note
Talking about the performance, we'd say the Boomerang Tool has the best performance but it does come with its share of limitation. The Abel nipper, on the other hand, tops in other areas like design and ease of use. In comparison to the quality, Orvis Smashes all competition whereas the best value for money is the Boomerang Tool. In comparison to price, the Abel fly fishing nippers are for people who want to spend a little bit more but want to get a really good nipper for their money. Whereas, the Orvis Nippers are for extravagant people or the ones who want to keep inside that Orvis ecosystem. There are also other factors like ease of use and safety mechanisms to take into consideration. You can weigh in different factors to one another and after a careful examination, choose the one that is the perfect fit for you. This discussion of comparison will continue and we hope the above-detailed review will help you find suitable nipper for yourself.
Last update on 2019-08-25 / Affiliate links / Images from Amazon Product Advertising API